About Journey
Our vision is simple – We do everything with the purpose of helping you connect with God, one another, and the world. Every event, service, small group, and outreach is focused on fulfilling this vision.
We believe that God is good and that He wants to show His goodness to us and do good in our lives. Psalm 119:68 says, "You are good and do good. Teach me your ways." God the Father has shown His love and goodness by giving His son, Jesus Christ. This love is the foundation that our ministry is built upon, and it permeates all we say and do.
Jeremiah 29:11 says,
"'For I know the thoughts and plans that I have for you,' says the Lord. 'Plans to prosper you and not to harm you, plans to give you a hope and a future.'"
We want to help you discover how much God loves you and who He has created you to be. You CAN reach your full potential, fulfill your God-given destiny, and together, we can make a difference in our world.
About Journey  ~ Our Core Beliefs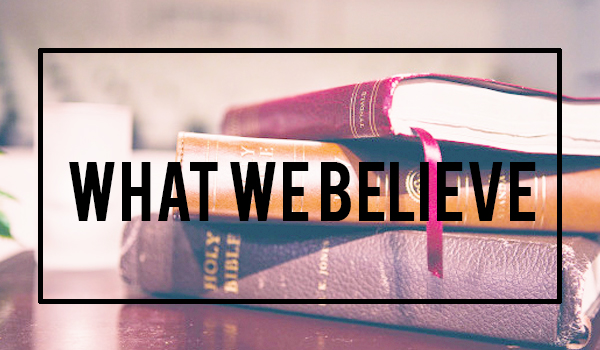 About the Scriptures
We believe the Bible is the inspired Word of God, the supreme and final authority on all matters to which it speaks.
About God
We believe in one God eternally existing in three Persons: Father, Son, and Holy Spirit.
About Jesus Christ
We believe that Jesus Christ is the living Word, born of a virgin. He became a man yet lived a sinless life. He died on the cross – a sacrifice for our sins according to the Scriptures. On the third day He arose bodily from the dead, ascended into heaven, where, at the right hand of the Majesty on High, He now is our High Priest and Mediator.
About the Holy Spirit
We believe the Holy Spirit has come to glorify Christ and to apply the saving work of Christ to our hearts. He convicts us of sin and draws us to the Savior. Indwelling our hearts, He gives new life to us and empowers and imparts gifts to us for service. He instructs and guides us into all truth and seals us for the day of redemption. We believe in the Baptism in the Holy Spirit that enables the believer to be a powerful witness of the resurrection of Jesus, and enables the believer to speak in a heavenly prayer language called "tongues." We believe in all the gifts of the Spirit as outlined in 1 Corinthians 12. We believe in divine healing through faith in the finished work of Jesus Christ at the cross.
About Man and His Need for Redemption
We believe that, being estranged from God and condemned by our sinfulness, our salvation is wholly dependent upon the work of God's free grace. God credits His righteousness to those who put their faith in Christ alone for their salvation, thereby justifies them in His sight. We believe that God, in His great love for us, has provided forgiveness for all who confess their sinfulness and trust in Jesus Christ as Savior and Lord.
About Water Baptism
We believe that baptism in water by immersion is a direct commandment of Jesus. It is a declaration to the world that a believer has died with Christ and that we have been raised with Him to walk in newness of life.
About the Resurrection and Judgment
We believe that Jesus Christ will come again to the earth – personally, visibly, and bodily – to judge the living and the dead and to consummate history and the eternal plan of God. "Even so, come, Lord Jesus." (Rev. 22:20)
About the Body of Christ
We believe the Church is composed of those persons who, through saving faith in Jesus Christ and the sanctifying work of the Holy Spirit, are united together in the body of Christ regardless of creed or denomination.
About Our Calling
We believe the Lord Jesus Christ commands all believers to proclaim the Gospel throughout the world and to make disciples of all nations. Obedience to the Great Commission requires total commitment to "Him who loved us and gave Himself for us." He calls us to a life of self-denying love and service. "For we are His workmanship, created in Christ Jesus for good works, which God prepared beforehand that we should walk in them." (Eph. 2: 10)
Our Vision
Our Vision is to be a multicultural, multi-generational, inter denominational Church with Multi – Services and Multi – Campuses.
Because we believe that life happens in small groups our vision is to have small groups in all areas of our county reaching, developing and growing together.
Because our culture is advancing technically at an exponential rate, our vision is to use all the technology at our disposal, not to keep up with culture, but to infect it with the word of God through every open voice.
Because the majority of our area is neither poor nor rich, our vision is to intentionally serve the average family in Rome Georgia and Floyd County. Married, both working with children in public schools, bills to pay and little knowledge about the fullness of God's love for them.
Our vision is to do everything within our area of influence to make it hard for people from our city to leave our city and go to a place called Hell. We are all about the numbers, How many of our population can we influence to attend services? Once attending, how many can we lead to become born again? How many of the born again will continue and be followers of Christ? How many followers will be led to become leaders? How many leaders will become engaged in reaching others?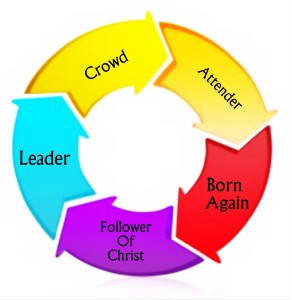 Our Statement
Connect with God, One Another and the World shows all we are and do.  
Our History: 
Founded in Rome, Georgia in 2012, Journey Church is a realized dream out of the heart of Pastors Douglas and Debbie Crumbly. Following a difficult season of brokenness, growth, and healing, Douglas and Debbie and a small group of leaders began the process of planning a launch of a new Church in Rome, Georgia.
By launch date August 18th 2012, the church opened with 326 in attendance.